aglarien
Erestor arrived yesterday. Photobucket had a lovely sale a bit ago.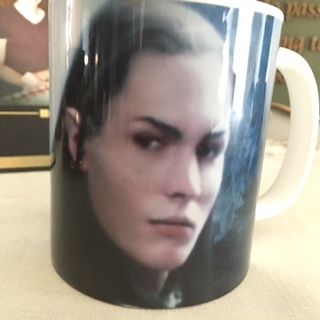 Now that I know they do a nice job, I'll be watching for another sale. I need an Elrond mug too. Seriously, doesn't everyone?
It's going to be about 100 degrees today and 103 tomorrow. I'm staying inside with the air conditioning on.